Get in Touch
Tel: 514-999-0712
Fax: 514-221-2383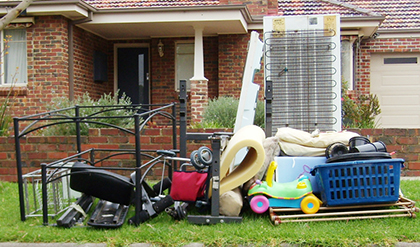 Are you tired of dealing with piled-up garbage? Need a quick and hassle-free solution to get rid of waste? Look no further! The Junk Removers is here to simplify your garbage disposal needs.
Why choose the Junk Removersl?
Fast and Efficient: We understand the importance of a clean and odor-free environment. Our experienced team is dedicated to providing swift and efficient garbage removal services. We'll promptly arrive at your location, collect your garbage, and leave your space clean and fresh in no time.
Flexible Scheduling: We work around your schedule. Whether you need garbage removal services on a regular basis or for a one-time cleanup, we accommodate your needs. Our flexible scheduling ensures that we're there when you need us most, providing convenient and reliable service.
Reliable Waste Disposal: We take responsible waste disposal seriously. When you choose SwiftClean, you can trust that your garbage will be disposed of properly and in compliance with environmental regulations. We prioritize recycling and proper waste management to minimize the impact on the environment.
Versatile Solutions: Our garbage removal services cater to both residential and commercial clients. Whether you need garbage removed from your home, office, retail space, or construction site, we have the expertise and resources to handle any garbage removal project, big or small.
Affordable Pricing: We believe that garbage removal should be affordable and accessible to everyone. Our pricing is competitive and transparent, with no hidden fees. You'll receive a fair and upfront quote for our services, allowing you to budget accordingly without sacrificing quality.
Professional and Friendly Team: Our team is not only skilled and experienced in garbage removal, but also friendly and respectful. We understand that garbage removal can be a messy task, but we approach it with professionalism and a positive attitude. We treat your property with care and ensure a smooth and pleasant customer experience.
Take the hassle out of garbage removal.. Contact us today for a free estimate and let us handle your garbage disposal needs with efficiency and professionalism.
Call us to schedule your garbage removal appointment now: Your trusted partner in keeping your space clean and garbage-free!
Sometimes less is more, and a clean house is a happy house. Over time, everyone ends up with undesired items they no longer use, which fill up the home and get in the way.
Old sofas, beds, cabinets, dryers, washing machines, televisions, carpets, old toys, furniture can end up being hoarded inside a house, making it unattrative and difficult to move about.
Our household rubbish removal service is just what you need, and we regularly assist with household waste disposal and recycling of items .
Full-service junk removal and demolition for Montreal region, West Island, Laval, South Shore..
Free estimate.
Call now for a free quote: 514-999-0712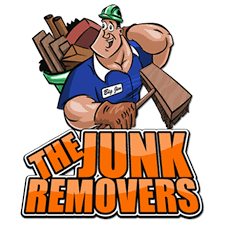 Full-service junk removal and demolition for Montreal region, West Island, Laval, South Shore.

Free estimate.
Call now for a free quote. 514-999-0712