Get in Touch
Tel: 514-999-0712
Fax: 514-221-2383
Are you tired of clutter and unwanted items taking up precious space in your home or office? Look no further! QuickClean Junk Removers is here to rescue you from the mess and help you regain control of your space.
🌟 Why Choose Junk Removers? 🌟
🚀 Fast and Efficient: Our team of experienced junk removal experts works swiftly to remove your unwanted items, ensuring a clutter-free environment in no time.
🛠️ Comprehensive Services: From old furniture and appliances to construction debris and yard waste, we handle it all. No job is too big or too small for us.
🌎 Eco-Friendly Disposal: We care about the environment as much as you do. Rest assured that we follow eco-friendly practices, recycling and donating items whenever possible.
🔒 Safe and Reliable: Your safety is our top priority. Our fully licensed and insured professionals handle every item with utmost care, ensuring a hassle-free removal experience.
🌟 Customer Satisfaction Guaranteed! 🌟
📞 Call us now for a FREE, no-obligation estimate! Our friendly customer service team is ready to answer your questions and schedule a convenient appointment.
💼 Residential and Commercial Solutions 💼
🏠 Homeowners: Reclaim your living space, tidy up your garage, or get rid of that old couch. QuickClean Junk Removers is your go-to solution for a clutter-free home.
🏢 Businesses: Enhance productivity in your workplace by eliminating unwanted office furniture, electronics, and other items. Let us clear the way for success!
🕘 Flexible Scheduling 🕘
We understand that your time is valuable. That's why we offer flexible scheduling options to accommodate your busy lifestyle. Just let us know your preferred date and time, and we'll handle the rest!
🌟 Say Goodbye to Junk! Contact QuickClean Junk Removers Today! 🌟
Don't let unwanted clutter hold you back. Experience the freedom of a clutter-free space with QuickClean Junk Removers. Call [Phone Number] now or visit our website at www.quickcleanjunkremovers.com to book your appointment. Say goodbye to junk and hello to a fresh start! 🌈🚀
For quick and freindly service, please do not hesitate to contact us. We offer highly comeptitve rates. Let us know what you need done and we will price you by the phone or come and visit you in person.
All estimates are free. No hidden charges. We
Call now for a free quote.
Tel: 514-999-0712
Fax: 514-221-2383
DEMOLITIONMONTREAL@GMAIL.COM
________________________________
For Montreal Floor Sanding and Repair please visit:
https://www.montrealfloorsanding.com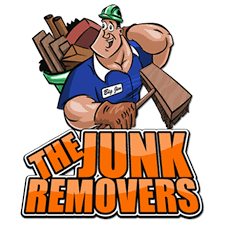 Full-service junk removal and demolition for Montreal region, West Island, Laval, South Shore.

Free estimate.
Call now for a free quote. 514-999-0712