Get in Touch


Tel: 514-999-0712


Fax: 514-221-2383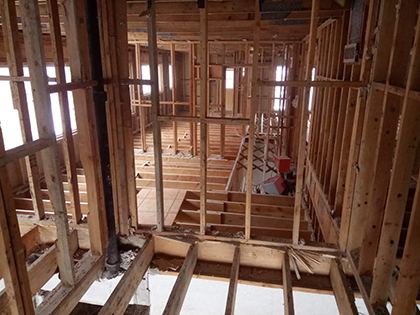 Are you embarking on a demolition project and need a reliable and efficient solution for removing the waste? Look no further! The Junk Removers is here to handle all your demolition waste removal needs.
Why choose Junk Removersl?
Expert Demolition Waste Removal: We specialize in handling and disposing of demolition waste. Our skilled team is experienced in safely and efficiently removing debris, rubble, and construction materials, leaving your site clean and clear.
Comprehensive Service: We understand that demolition projects generate various types of waste, including concrete, bricks, wood, metals, and more. Our comprehensive waste removal service ensures that all debris is properly collected, loaded, and disposed of, leaving your site ready for the next phase.
Efficient and Timely: We value your project timeline and strive to provide efficient service. Our team works diligently to complete the waste removal process promptly, allowing you to stay on schedule and progress smoothly with your project.
Safety First: Demolition sites can present safety hazards. We prioritize safety protocols to protect both our team and your property. Our professionals are trained to handle demolition waste with caution, utilizing appropriate equipment and techniques to ensure a safe and secure removal process.
Responsible Disposal: We are committed to environmental sustainability. We follow all relevant regulations and guidelines for proper waste disposal and recycling. Whenever possible, we recycle materials to minimize the environmental impact of your demolition project.
Competitive Pricing: We understand the importance of budgeting for your demolition project. Our pricing is competitive, offering you cost-effective waste removal solutions without compromising on quality or service. We provide transparent quotes upfront, so you know exactly what to expect.
Exceptional Customer Service: At Junk Removers, we believe in building strong relationships with our clients. Our friendly and professional team is dedicated to providing exceptional customer service, addressing your specific needs and ensuring your satisfaction throughout the waste removal process.
Don't let demolition waste slow you down. Experience the convenience and reliability of Junk Removers. Contact us today for a free consultation and let us handle your demolition waste with expertise and efficiency.
Call us at to schedule your waste removal appointment now. The Junk Removers—Your trusted partner in efficient and responsible demolition waste removal!
If you are looking to do a complete knock down rebuild, we will completely remove any and all structures on your property safely sorting and removing all material.
We also provide the service of removal all the demolition waste that has accumlated around your property.
It doesn't matter whether you're a property developer, a builder or a property owner; you need a reliable house demolition or waste removal team. When we promise something, we make sure we do it.
The price of house demolition depends on the size and type of job it is, as well as a number other factors such as site access. Our home demolition quotes are very competitive. When you receive a quote from us, it's going to be the same amount you pay.
We serve all regions of Montreal, Laval, West Island, and North Shore.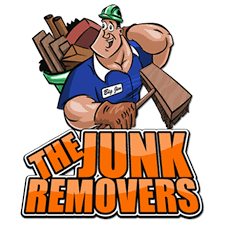 Full-service junk removal and demolition for Montreal region, West Island, Laval, South Shore.

Free estimate.
Call now for a free quote. 514-999-0712